> LAST EDITED 05 April 2015.
Edited: 03 April 2015; 31 March 2015; 29 March 2015-C; 29 March 2015-B; 29 March 2015-A; 28 March 2015.
Warning: post UNDER CONSTRUCTION. Sorry for the kind of post. With my Internet connections still working very bad I cannot present here much of the pictures and excerpts. Of course this post will be edited and upgraded as a sort of a series of comments.
--------------------------------------------------------------------
If you want to take knowledge about the anti-Christian narrative of this every day more probable assassination and not accident, you have to know that accuses against the Cathars as "mastermind of shocking events" in Europe like the First World War were present and well spread by Masons ideologically aligned with the Roman Catholic never-ending crusade against Cathars, Vaudoises, etc.:

Just have to be informed before by this post:
Sunday, November 30, 2014
Continuing Jesuit-Masonic slandering of Paulicians: the smoking gun.
http://control-avles-blogs.blogspot.it/2014/11/continuing-jesuit-masonic-slandering-of_30.html



gi

ve a look to these compared images in a single picture:
You can see how the path of 4U9525 was along the southern border of Cathars region in Spain/France.
PLAUSIBLE GNOSTIC CATHOLIC NARRATIVE TO BE IMPLEMENTED THROUGH THE PLANNED DISASTER OF 4U9525:
"the suicidal pilot of 4U9525 was the last descendent of those evil Donatists who brought to existence perverted Catharism and Voudoises. He purposely killed in a suicidal terrorist act poor Christians who were building that ecumenical solidarity in the name of the pope of Rome in Europe, and were trying to go to the shrine of the Mother of God in Cologne near the city of Dusseldorf - the investigations of the security authorities revealed that the suicidal young pilot (an Archon full of hate against the Holy Mother of God) has been contacted by ISIS exponents, whose true founders are to be found back in the third century in those fanatical Donatists who loved more the death than the marvelous life in this marvelous world"
Germanwings 4U9525 Crash Conspiracy Theories Rage Online: Pilot Suicide or Terror Attack?
Tuesday, March 24, 2015
4U9525 crash - Catho-Gnostic terrorist attack to blame Vaudo-ISIS?
http://control-avles-blogs.blogspot.it/2015/03/4u9525-crash-catho-gnostic-terrorist.html
xxxxxxxxxxxxxxxxxxxEDITED 28March2015
"SOPHIA REJECTED THE ARCHON":
Above image - Larry Lubitz Oswald?
MARIA - MARY - VIRGIN MARY - SOPHIA:
Airbus crash pilot Andreas Lubitz had been planning a spectacular gesture to make everyone "remember" who he was, it was claimed on Friday night.

An ex-girlfriend of the Germanwings pilot who crashed his plane in the French Alps, killing all 149 others on board, described him as "tormented" and able to hide secrets.

Maria, 26 (not her real name), told Bild newspaper that when she heard about the crash she remembered that he had said he was going do something "that would change the system" and "make everyone remember" him.

Maria, 26 (not her real name), told Bild newspaper that when she heard about the crash she remembered that he had said he was going do something "that would change the system" and "make everyone remember" him.

She added: "It didn't make sense at the time but now it all does."

Maria, who is thought to have met Lubitz at work, said he would wake up at night screaming in terror: "We're going down."

http://www.smh.com.au/world/germanwings-flight-4u9525-crash-andreas-lubitz-planned-gesture-to-make-everyone-remember-him-20150328-1m9uzb.html
"We're going down.".... It seems that the words of "Maria" have been taken from a storyboard for an horror movie. Of course he had to be "tormented" and able to hide secrets.". In fact no pilot ever had to observe a strangeness in him - therefore he "concealed" his illness:
".......Prosecutor Christoph Kumpa had said earlier in the day that "a torn-up current sick note ... valid for the day of the incident" had been found, adding that it "would -- according to preliminary evaluation -- support the assumption that

the [pilot] had concealed his illness towards his employer and his occupational environment."
Officials seized medical documents at Lubitz's home that indicated "an existing illness and appropriate medical treatment," Senior State Prosecutor Ralf Herrenbrueck said in the statement, according to the Associated Press.

Torn up prescriptions and notes from doctors "support the current preliminary assessment that the deceased hid his illness from his employer and colleagues," the statement said, according to the AP.

The Wall Street Journal cited a friend of Lubitz who said that he suffered from depression and actively concealed that diagnosis from his employer. ABC News has not independently confirmed this account.

Dusseldorf University Hospital confirmed Lubitz was a patient there and his last visit was two weeks before the crash. They denied that the treatment was related to depression, but they have handed over all of his medical records to German investigators.
How much of the above mentioned "evidences" and "proof" could have been fabricated? If this is a long awaited shocking event, for how long it was searched the right culprit, the figure fitted to be presented as the suicidal mass-murder?
The fact Lubitz had undergone some psychiatric troubles in the past is no greater evidence for the crash than the past life of Larry Lee Oswald was and evidence for his alleged involvement in the physical murder of JFK. With a distinction. If you admit that Oswald had to appear as "innocent" in order to feed an emotional wave of discontent towards the official US establishment ("archons" ' nest), and of consequence was accused to have shot in impossible conditions (making easier the later work of truthsayers), at the opposite in the case of the crash of Germanwings airplane, all has been done in order to put in the hands of Lubitz, the "murder of 4U9525", not a Carcano, but a powerful rifle, Airbus A320, with which he could have murdered in a single shot 150 people and no one doubting about:
In July 1963, Lee Harvey Oswald was living in New Orleans. His cousin, Eugene Murret, was attending the Jesuit House of Studies at Spring Hill College, a couple of hours' drive away in Mobile, Alabama. Murret asked Oswald to visit the college and give a talk about his experiences of the Soviet system. Oswald's notes for his speech are given below, followed by an account of the speech assembled by another student, Robert Fitzpatrick.

Oswald's political beliefs: he was said to be a Marxist and a malcontent, although this is not consistent with what is known about Oswald's career, nor with his notes for his speech;
and the attempted shooting in Dallas of General Edwin Walker, allegedly by Oswald, which helped to create the impression that Oswald possessed the capacity for violence.

Gary Powers, the pilot of a U–2 spy plane, was shot down and captured over Soviet airspace on 1 May 1960, while Oswald was living in Minsk. There are suggestions in some of Oswald's other writings that he attended part of Powers' trial in Moscow. Before his defection to the

USSR

, Oswald had been a radar operator at a U–2 base in Japan.
xxxxxxxxxxxxxxxxxxxEDITED 29March2015-A
Germanwings flight 4U9525: what's it like to listen to a black ...
www.theguardian.com › World › Germanwings flight 4U9525
1 day ago - 'You can listen for things like breathing rates. Maybe you turn up the pilot's mic, or try to detect stress in the voice' … but cockpit recordings are ...
How is it that the co-pilot of the Germanwings Flight 4U9525 ...
www.quora.com › Vehicles › Aircraft › Aviation › Air Travel › Flights
Even if we consider the co-pilot to be suicidal, isn't an increasing breath rate inevitable towards the moment when the plane actually crashed? Does this fac...
Andreas Lubitz: 5 Fast Facts You Need to Know | Heavy.com
heavy.com/.../andreas-lubitz-copilot-germanwings-flight-4u9525-plane-...
3 days ago - Lubitz can be heard calmly breathing on the black box recording as Flight 9525 descended and crashed in the French Alps. The pilot is heard ...









(sorry, cannot open the pages, but you can. I am under blockade)
You want to kill yourself because you have been abandoned by your girlfriend, you even told an older mate that you want to become a famous character in human history, and you do this murdering as much possible people with you, and then, when you have at disposition a voice recorder to leave your message to all the humanity, what you do?.... You only "breath calmly"?????..... You forgot to tell that you do that purposely?????
Again after having published the above upgrade of 28 march 2015, my internet connections are very bad and slow. It happened already after the previous post:
Wednesday, March 25, 2015
the usual retaliation for the usual exposition.
http://control-avles-blogs.blogspot.it/2015/03/the-usual-retaliation-for-usual.html
In the first days the police protected the family of the alleged suicidal pilot Lubitz, after threats of death for a revenge. Later his parents "were pardoned" (sorry I cannot open the page so i put here only what appears on Google search page, I told you I am hit by the cyber-Inquisition):
To pardon for what? Did the parents of Lubitz instigate the son to kill himself? If he "concealed" his alleged illness to the colleague, why he didn't conceal it to the parents?
What is happening is a planned massacre not only to prop up the Gnostic tales, but also to push the European society in the Hell. Stirring up hate & willing of revenge. If you pardon for no need it means you felt legitimate the punishment for people who are INNOCENT.
It is not strange also the timeline of the 4U9525 crash ("4U" aka "for you"?). It follows another terrorist "Islamic" attack, in Tunisia, and after two months when the same Antichrist endorsed the revenge as "legitimate" for "Christians":
"One cannot react violently, but if [someone] says something bad about my mother, he can expect a punch. It's to be expected," the pontiff said. "There are a lot of people who speak badly about other religions. They make fun of them. What happens is what happens with my friend [who insults my mother]. There is a limit."...."


Aren't a revenge against my person, all this Internet connection's blockades following in the recent times my publishing on the web?
"Their chief is blind

(eye problems)

; because of his power and his ignorance and his arrogance he said, with his power, "It is I who am God; there is none apart from me

(lone pilot in cockpit, locked the captain out)

."
събота, 28 март 2015 г.
"I'm the only pilot"
http://jesus-partisans-balkans.blogspot.it/2015/03/im-only-pilot.html
xxxxxxxxxxxxxxxxxxxEDITED 29March2015-B
Well, Larry Lubitz Oswald wanted to be "famous in history", and what did else????
The alleged "suicidal pilot" chose to tease the French Air Forces, which could have shot down his airplane making the crash to appear not so "suicidal" as supposedly desired by Lubitz:
http://en.wikipedia.org/wiki/Germanwings_Flight_9525
Practically a Mirage 2000 scrambled from the near military air force base and could have shot down the airplane. Well, the "suicidal" Larry Lubitz wanted to be shot down by a Mirage????
Well, you have here a man who in the past supposedly manifested ("Maria" told us, an former girlfriend) the ambition to become very famous in the world and this added to a supposed suicidal tendency gives = Mass Murder.
Probably Lubitz was lacking also of geographical culture, because if you want to suicide killing as much people you want and "enter in history", JUST A PAIR OF MINUTES OF FLIGHT NEAR THE POINT WHEN THE DESCENT OF AIRBUS A320 BEGUN, YOU HAD THE PERFECT TARGET TO HIT WITH YOUR AIRPLANE IN ORDER TO BECOME "VERY FAMOUS IN HISTORY": THE CITY OF MARSEILLE:
Well, it seems that the real path of 4U9525 was offering all the time to the Dassault Mirage 2000 to intercept and down the airplane without to be in hurry.... Do you want the French Air Forces to bear responsability for having not opposed to an attempt of terrorist attack against the city of TURIN????
Yes, because the flight path of 4U9525, not-disturbed by Mirages, was near the city of TURIN...:
Uh just for a coincidence, the day AFTER Larry Lubitz' sucide we have the pope opening the mouth on the Turin's Shroud.....
Shroud of Turin is David Onysko's life passion, mission: Faces of the ...
cleveland.com (blog)-Mar 25, 2015
David Onysko has been giving presentations on the Shroud of Turin for 25 years. He became intrigued with the cloth after reading about it in a ...
Shroud exhibit coming to church
Livingston Daily-Mar 25, 2015
Explore in depth (2 more articles)
A look at Pope Francis' summer trip to the Shroud of Turin
Catholic News Agency-Mar 25, 2015
The Vatican has released the schedule for Pope Francis' upcoming pilgrimage to Turin – home to what is believed to be the burial shroud of ...
Pope Francis will meet his own family during trip to Turin to venerate ...
Catholic Herald Online-Mar 26, 2015
Pope Francis will meet his own family during trip to Turin to venerate Shroud
by Staff Reporter
posted Thursday,

26 Mar 2015

The Pope will spend two days in Turin in June

Pope Francis will spend two days in Turin to venerate the Shroud of Turin, meet young people, workers, juvenile detainees, immigrants and the sick, and visit his Italian relatives from northern Italy.

The papal visit on June 21 and 22 will also commemorate the 200th anniversary of the birth of St John Bosco, a 19th-c

OHHHHHHHHHHH.... little after many families were destroyed, the Jesuit pope announces he will meet his family........ Just near the mountains who were the stage of the 4U9525air-crash????


Catho-Gnostic narrative - plausible also corrections:
"The mountains who once were protecting the servants of the Archons (Vaudoises, Cathars etc.) now have turned to protect the Holy Idolatry of the pope, the Shroud of Turin, from the suicidal rage of the last heirs of those Archons, who today are living among us like the Aliens of Area 51, hiding their true nature under a friendly appearance (Lubitz, Jihadi John, etc.)"
Well let's go back to our Larry Lubitz. So our "suicidal" pilot gave the most of the time to the French Air Forces to intervene:
Germanwings plane crash: Airbus A320 glide to destruction 'took 18 minutes not 8'

French officials say events 'between 10.30am and 10.31am' will prove 'crucial' to discovering what went wrong
........and as noted in the above upgrade, for all those 18 minutes he didn't give the least hint or suggestion, open verbal declaration, to suicide himself, he for 18 minutes risked to be shot down without all the world to know he was trying to "enter in history", to become "famous" as an alleged "revenge" against the girlfriend??????
WOW, what an idiocy are telling us the media and the authorities???????
So, instead to try to make the greatest number of victims, doing a spectacular vertical dive in the middle of the city of Marseille, which only a Patriot or SA300 could have avoided, causing a sort of little nuke explosion in the middle of the city, making it possible the event captured by dozens of camera and video, and screaming the proper rage, delirium, etc. by radio (as the safe box with voice recorder would have annihilated by the impact and he surely would be aware of that), making it possible the recording at the ground control towers in order there would be no doubts about his alleged murderous intentions, our "suicidal" Larry Lubitz simply did the opposite of what psychiatrists and investigative authorities now claim 100% he was intended to do.
Note: all that you are reading here is not gratis. It causes to me an INTERNET CONNECTION BLOCKADE. And other form of retaliation against my person. You are free to read these pages, but it is like you are free to read what happens in Iran or North Korea, meanwhile at least for a little I am a prisoner of such regimes.
xxxxxxxxxxxxxxxxxxxEDITED 29March2015-C
Narrative-adapting Catho-Gnostic Firefighters: an example.
From URL: https://www.reddit.com/r/explainlikeimfive/comments/3070vx/eli5_germanwings_flight_4u9525_airbus_a320/
No, it was not sarcasm, it was something worse....
ACrusaderA has a perfectly fitted nickname for a Catho-Gnostic Fireman.
We are in presence of a "crusade against the seriousness". Would you buy such foolish statement for which the first pilot & remaining crew are aware they are gonna die and at the same time..... "Shhhhhhhhhhh.... don't make noise, don't disturb the business class passengers!..."...?
"Easily hide" ???.... screams and loud smash with axle & fire extinguisher on the armored door???? .... Are you really serious, Mr. Crusader?...... see the image below pls.:
Above image - Can you perceive the hundreds of feet and dozens of doors between the first passengers' seats and the cockpit door?
xxxxxxxxxxxxxxxxxxxEDITED 31March2015
Germanwings Co-Pilot Andreas Lubitz Was Treated for Suicidal Tendencies
Co-pilot in plane crash had undergone therapy years before obtaining pilot license, German prosecutors say
By
Andrea Thomas and
Andy Pasztor
Updated March 31, 2015 8:21 a.m. ET
http://www.wsj.com/articles/germanwings-co-pilot-andreas-lubitz-had-been-in-treatment-for-suicide-risk-1427726274
----->
BERLIN—The Germanwings co-pilot suspected of deliberately crashing an airliner into a mountainside last week had undergone psychotherapy years ago because of suicidal tendencies, a situation experts say is hard for airlines to detect.

In this case, the German prosecutor in charge said treatment had taken place before Andreas Lubitz, 27 years old at the time of the crash, obtained his commercial pilot license. While Mr. Lubitz had been under treatment, the prosecutors said, he hadn't exhibited suicidal or violent tendencies recently. ....".
It was summer 2013 when my depression became acute. I was often filled with suicidal tendencies. With the help of God is all gone. But just imagine this event: a day I take the car and "purposely" I invade the opposite lane killing people in a crash accident. After burial they discover I had some treatments and they publish my past problems. Outcome: i intended to suicide myself killing other people.
In reality I was happy that day because I was going to depart for my wedding. The only wrong thing was that manipulation in the steering mechanism, remote controlled by a phantom car following me .
If you aren't satisfied by this fictional explanation, I will tell you now a real fact. No, rather two real facts.
1) Four years ago i had some talks with a Slovenian Psychiatrist of Sesana. The content of those talks was repeated to me by a person absolutely apparently unaware of my talks, of course in an allegorical way. Attempt to push me more in depression or to save me? What matters is that the walls have ears. And there's a Mafia net occupying all the society. And that they use against your persone every means they have at disposition.
2) Saturday, yes, three days ago, a neighbor i knew since 1972 died. Suicide. After stroke and a little epileptic attack (or something similar) he was depressed. You know how much you can lose ability to talk etc. after a cerebral stroke. You feel cut from your social environment. End. The man went in depression. But the medicine he was taking had as collateral effect to induce further depression. Another neighbor told me: to induce suicide. Period. And indeed our neighbor committed suicide.
So you can build whatever depression or suicidal tendency you want. Psychiatry and psychology can destroy people or manipulate them in order to make out of them the right character to fit in a traumatic storyboard. Andreas Lubitz was one of them.
xxxxxxxxxxxxxxxxxxxEDITED 03April2015
[see above: EDITED 29March2015-C]
Ahem.... ACrusaderA, a Governmental/Intelligence troll?
Surely Putin didn't invent nothing. As pertain Intelligence organizing trolls, pls, don't think to Edward Snowden, just give a look to Putin's breeding factory of Institutional Trolling:
DELFI ENCENTRAL / EASTERN EUROPE


One professional Russian troll tells all


Dmitry Volchek and Daisy Sindelar, RFERL.ORG
Tuesday, March 31, 2015



More and more, posts and commentaries on the Internet in Russia and even abroad are generated by professional trolls, many of whom receive a higher-than-average salary for perpetuating a pro-Kremlin dialogue

online Radio Free Europe / Radio Liberty web site RFERL.ORG reported.
URL: http://en.delfi.lt/central-eastern-europe/one-professional-russian-troll-tells-all.d?id=67583406Watch out for trolls
Foto: Shutterstock nuotr.

There are thousands of fake accounts on Twitter, Facebook, LiveJournal, and vKontakte, all increasingly focused on the war in Ukraine. Many emanate from Russia's most famous "troll factory," the Internet Research centre, an unassuming building on St. Petersburg's Savushkina Street, which runs on a 24-hour cycle. In recent weeks, former employees have come forward to talk to RFE/RL about life inside the factory, where hundreds of people work grinding, 12-hour shifts in exchange for 40,000 rubles ($700) a month or more.

St. Petersburg blogger Marat Burkhard spent two months working at Internet Research in the department tasked with clogging the forums on Russia's municipal websites with pro-Kremlin comments. In the following interview, he describes a typical day and the type of assignments he encountered.

RFE/RL: Marat, you wrote on your blog that your time at Internet Research gave you enough material for an entire book. Why did you decide to write there? Entertainment? Adventurism?

Marat Burkhard: Yes, adventurism is the right word. Because in my opinion, this kind of work doesn't exist anywhere else.

RFE/RL: Was it hard to get the job?....."



Etc. etc.
Well, now you know from where many comments, posts, interventions in millions of forums in the Western world, are coming from. No, I am not telling it comes only from Putin's Russia. Comments and trolls who are a soup cooked in the Western world, not inside the Kremlin's wall.
French and German media are reporting on a cell phone video that was apparently taken aboard the Germanwings flight just before it crashed into the French Alps.

According to the reports, the video was obtained from a cell phone memory card that was found intact in the wreckage. It contained a 14-second video that has not been made public.

It's unclear who shot the video, but it was reportedly recorded from the rear of the plane.

Mar 31, 2015
URL: http://insider.foxnews.com/2015/03/31/reports-cell-phone-video-reveals-last-moments-germanwings-flight
IN this page about a video showing a person talking about the video (of the crash):
".....Paris Match and Bild obtained a video taken during the final seconds of the fated Germanwings flight 4U9525 and found among the wreckage by a source close to the investigation. Its origin – a cell phone – was clear. The scene was so chaotic that it was hard to identify people, but the sounds of the screaming passengers made it perfectly clear that they were aware of what was about to happen to them. One can hear cries of "My God" in several languages.

Metallic banging can also be heard more than three times, perhaps of the pilot trying to open the cockpit door with a heavy object.

Towards the end, after a heavy shake, stronger than the others, the screaming intensifies. Then nothing. ........"
Interesting that in eight minutes of descend you have no cell phone call. Four hostess/steward and the first pilot at least should have tried to call the control tower by phone in order to understand if the ground control personnel was having info about.
Do you remember MH370, disappeared on 8th March 2014????
AND THE PHONE CALLS???...

About 564,000 results (0.51 seconds)
Search Results

Missing Malaysia Airlines Flight MH370: Passengers' Mobile ...
www.ibtimes.co.uk/missing-malaysia-airlines-flight-mh370-passengers-...
Mar 10, 2014 -

Missing Malaysia Airlines Flight MH370: Passengers' Mobile Phones Ring But Not Answered.

By Divya Avasthy. March 10, 2014 07:44 GMT.
http://mashable.com/2014/03/17/malaysia-mh370-cellphones-connected/
Malaysia Airlines Flight 370 - Wikipedia, the free encyclopedia
en.wikipedia.org/wiki/Malaysia_Airlines_Flight_370
For the aircraft that was shot down over Ukraine, see Malaysia Airlines Flight 17. ... Flight 370 (MH370/MAS370) was a scheduled international passenger flight that .... Calls made to Flight 370's cockpit at 02:39 and 07:13 were unanswered but ...
http://en.wikipedia.org/wiki/Malaysia_Airlines_Flight_370
Co-pilot of missing flight MH370 'tried to make a phone call'
www.dailymail.co.uk/.../Co-pilot-missing-flight-MH370-desperate-call-mo...
Apr 12, 2014 - The co-pilot of missing flight MH370 made a call from his mobile phone .... that the 239 passengers and crew perished in the Indian Ocean.
http://www.dailymail.co.uk/news/article-2603075/Co-pilot-missing-flight-MH370-desperate-call-mobile-phone-AFTER-aircraft-lost-normal-communication-ground.html
From the first link of the above series:
"..........Families seek information According to China.org.cn,

19 families have signed a joint statement saying that their family members' cell phones connected, but the calls hung up.

The relatives have asked Malaysia Airlines to reveal any information they might be hiding, seeking an explanation for the eerie phone connections.

The relatives have complained that the Malaysina Airlines is not responding as actively as it should.

Angry family members also threw water bottles at an MAS spokesman and threatened to protest in front of the Malaysian embassy in China if the airlines did not "disclose" the "truth"..............".


xxxxxxxxxxxxxxxxxxxEDITED 05April2015
Recently I had confirmation about Stasi Zersetzung from a person. Stasi Zersetzung, the Jesuit-Masonic intelligence, is monitoring your private life, for example they record the talks with a psychiatrist which should be extremely private and confidential matter, with no one knowing the content of it (as happened to me as exposed in that 31 March 2015 upgrade): then they reveal it to you for example by a medic personnel which exposes the content of that talk in an allegorical way. They use different names, situations, contexts, but the core of the talk is the identical one. This is to transmit to the victim of Stasi Zersetzung a feeling of

impotence and imminent threat, a sensation to be completely in a trap. You can be in your home and do some actions, talks, etc. , which the day after you see represented in the same exact way but with different context and labels, for example in one of the websites you frequently are consulting. The message: "you have no hope, we see what you are doing 24 hours on 24".
Really speaking are the employees working Stasi Zersetzung on the victim, the ones to have serious trouble after their death when they should face the judgement of God. Their heart are monitored by God 24 hours on 24 and after their death all will be presented to them on a super screen.
Could it be that Andreas Lubitz was a victim of Stasi Zersetzung? All that could have pushed him in serious psychical trouble. Of course not with the intention to use certain suicidal thoughts to crash the airplane. But simply to get him through some psychiatrist checks which a day, after the crash, would be exposed to all the world in order to justify the "suicidal narrative" and hide a mass-murder of which - I firmly believe - Andreas Lubitz was only another innocent victim.
You can perceive it from the Lubitz' life events in the following article:
http://www.cbc.ca/news/world/germanwings-co-pilot-andreas-lubitz-what-investigators-are-saying-so-far-1.3021703
I will only deal with some excerpts:
"......

In the months before the crash Lubitz sought help from several doctors, including specialists at Duesseldorf's University Hospital. The hospital declined to confirm reports that Lubitz was experiencing vision problems, but said he had come in for tests. Duesseldorf prosecutors say there was no evidence the co-pilot had any physical ailments........."
Actin on food supplies etc. adding some substances targeting the eyes in order to create a temporary problem pushing the pilot in depression because fearing to be no more able to drive the plane? Then, when he went to a certain numbers of time to the psychiatrist, the 'therapy' was stopped in order he could have not real problems and was let to fly till the moment of his planned "suicide":
".........

Lubitz continued to visit doctors until recently,

receiving notes that excused him from work — including for the day of the crash —

but none referred to suicidal tendencies or aggression toward others, said prosecutors' spokesman Ralf Herrenbrueck

...........".
http://www.cbc.ca/news/world/andreas-lubitz-germanwings-co-pilot-was-treated-for-suicidal-tendencies-1.3014663
Of course. The problems of the past years were probably induced in order to have a "story" to be thrown later to the dogs of the media to feed their excremental "suicidal-homicidal" narrative.
"......




The co-pilot of Germanwings Flight 9525 appears to have researched suicide methods and cockpit door security in the days before he crashed the plane into the French Alps, killing everyone aboard, German prosecutors said Thursday.




Search terms found on a tablet computer at co-pilot Andreas Lubitz's apartment in Duesseldorf provided the first evidence that his actions may have been premeditated.




......"


http://www.cbc.ca/news/world/andreas-lubitz-researched-suicide-methods-cockpit-door-security-prosecutors-say-1.3019063
All that can be fabricated. "Manipulation" is the key word that at the best represent the Internet world of Today. For example how much easy is to make appear the IP of whatever person among the visitors of pedophile site? And present such fabricated, false 'evidence' in a trial or to the media's dogs?
And: how is possible that Lubitz hadn't the knowledge about the cockpit door security???

"...........In the week leading up to the crash Lubitz spent time online researching suicide methods and cockpit door security. Safety rules introduced after the Sept. 11, 2001, terror attacks in the United States allow someone in the cockpit to deny others entry............"
http://www.cbc.ca/news/world/germanwings-co-pilot-andreas-lubitz-what-investigators-are-saying-so-far-1.3021703
A complete absurdity. Like they forgot to teach him how to land or to take off the plane!
To finish: the Gnostic Front's mass-murder of MH370. Of course I believed they knew since the beginning where the airplane crashed. In the opposite direction respect the researches on the West coast of Australia. Question: was hijacked and crashed near Diego Garcia in order to put the blame on the USA? - pls, notice the day for this news, it only 10 days, day more or less, after the "sucidal" crash of 4U9525......:
Has MH370 crash site been found? Islanders make astonishing claim in hunt for mystery jet
THE torn wreckage of the missing Malaysian Airlines flight MH370 lies undiscovered on a sleepy fishing island in the Maldives.
By Rebecca Perring
PUBLISHED: 00:03, Sun, Apr 5, 2015
URL: http://www.express.co.uk/news/world/568284/MH370-Malaysia-airlines-missing-Maldives-Kuda-Huvadhoo
----->
"Residents of Kuda Huvadhoo, in Dhaalu Atol have urged investigators searching for the doomed airplane to visit their remote homeland, which they say holds the key to modern aviation's most confounding mystery.

Islanders claim they were disturbed by an incredibly loud noise and witnessed a "low-flying jumbo jet" matching the description of the doomed Boeing 777 in the hours after flight MH370 mysteriously disappeared en route from Kuala Lumpur to Beijing on March 8 last year.
....(.....)...
Humaam Dhonmamk, 16 told the Australian: " I saw the blue and red on a bit of the side. I heard the loud noise of it after it went over. I told the police too."

Abdu Rasheed added: "I watched this vert large plane bank slightly and I saw its colours - the red and blue lines - below the windows, then I heard the loud noise."

Unofficial theories include mass-murder suicide by one of the crew or captain, a sudden cockpit fire that knocked out communications and overcome the crew and that the aircraft had been on autopilot until it fell from the sky.

The Australian-led hunt for the missing plane is now approaching its

13th

month and the country has so far spent around

£15

million on the latest phase of the underwater search, which is in its seventh month.

There are also fears the extensive hunt could be abandoned within days, as ministers from China, Australia and Malaysia are set to meet for discussions in Kuala Lumpur in two weeks..".
Above images - searching MH370 where he never flew.
"............The analysis of communications between Malaysia Airlines Flight 370[a] and Inmarsat's satellite telecommunication network provide

the only source of information about Flight 370

's location and possible in-flight events after it disappeared from radar coverage at 2:22 local time (MYT) on 8 March 2014 (17:22 UTC, 7 March), one hour after communication with air traffic control ended and the aircraft departed its planned flight path.


(...........)


This analysis was presented by Malaysian officials to the public a week after the disappearance. A northern flight track was soon discounted and the search shifted to the southern Indian Ocean, west of Australia.


(......)


The search for Flight 370 is ongoing in the southern Indian Ocean, but no wreckage or objects related to Flight 370 has been found as of March 2015.[1]


......"




http://en.wikipedia.org/wiki/Analysis_of_Malaysia_Airlines_Flight_370_satellite_communications
Inmarsat is a British Society. Pursuing a Chinese agenda? Don't worry, it was thanks to the Thatcher if today the Communist China has the financial weapon of the Hong Khong Stock Exchange in her hands: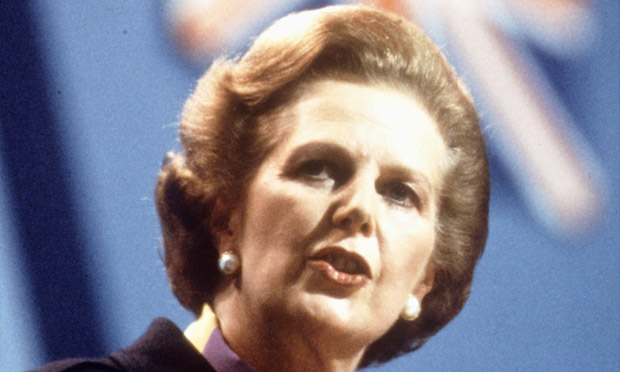 Well, after having clear in mind the potential media and technical manipulations which built the case MH370, do you perceive an identical smell in the case of 4U9525?....
".......


T

he Associated Press

Posted: Apr 03, 2015 5:54 AM ET

Last Updated: Apr 03, 2015 9:55 AM ET
The co-pilot of the doomed Germanwings flight repeatedly sped up the plane as he used the automatic pilot to descend the A320 into the Alps, the French air accident investigation agency said Friday.


(............)


The BEA said the preliminary reading of the data recorder shows that the pilot used the automatic pilot to put the plane into a descent and then repeatedly during the descent adjusted the automatic pilot to speed up the plane....".
http://www.cbc.ca/news/world/andreas-lubitz-accelerated-germanwings-jet-on-descent-prosecutor-says-1.3020530
So you want to do "something" that in order to become famous in history, and then, when you have the opportunity to realize your dream, pardon, your nightmare (awakening you many times in the middle of the night), what do you do????... You simply leaves the control of the airplane in the hands of an .... automatic pilot??? ... which will lead the airplane to crash AWAY from the eyes of any kind of witness????....
"........The co-pilot of Germanwings Flight 9525 who apparently chose to crash the jetliner into a mountain last Tuesday had vowed to "do something" that would make people remember him, his former girlfriend has told a German newspaper.

Andreas Lubitz, Germanwings co-pilot, called 100% fit to fly
Cockpit security scrutinized after crash revelations

The 26-year-old flight attendant, identified by the tabloid Bild as Mary W., was quoted as saying Andreas Lubitz, 27, had "burnout-syndrome" and she had been worried about his increasingly erratic behaviour.
Andreas Lubitz

Andreas Lubitz's former girlfriend said the man suspected of deliberately flying a Germanwings plane into a mountain, killing all 150 people on board, used to wake up at night screaming, 'We're going down.' (Getty Images)

The woman said Lubitz would have horrible nightmares and would wake at night screaming, "We're going down."
........"
http://www.cbc.ca/news/world/ex-girlfriend-of-germanwings-flight-4u9525-co-pilot-andreas-lubitz-speaks-out-1.3013485
C'mon psychologists, psychiatrists,...tell me another gag.